The costliest mistake you can make with pantry moths: ignore them.
Pantry moths are genuine pests that often carry harmful bacteria. They can smuggle into your home inside food purchased from your common grocery store, and can wreak havoc in your kitchen, pantry and elsewhere throughout your abode. Your food is their home—where they do the unimaginable—until they chew their way out and find another food source to contaminate.
You can't just throw out a couple of defiled items to eradicate moths. You must disrupt the mating cycle by eliminating the male moths, or they'll be right back.
Dr. Killigan's Premium Pantry Moth Traps use the strongest pheromone attractant and the stickiest glue, drawing in unsuspecting males and stopping the breeding process.
The proprietary formula behind Dr. Killigan's Premium Pantry Moth Traps
The larvae of pantry moths are the main problem in an infestation. While adult moths do not consume food, their larvae are voracious consumers of dried goods including cereals, dried fruit, grains, flour, nuts, seeds and spices.
With a proprietary blend of double-potent pheromones and the stickiest glue, Dr. Killigan's Premium Pantry Moth Traps lure and catch adult male moths, and break the cycle of reproduction.
Pheromones are extremely delicate. Our specific glue and pheromones must be properly synergized with each other while maintaining the integrity of each component. This involves a patented technique that depends on a certain temperature. The end product is a pantry moth attractant that is incredibly powerful and stops pantry moths in their tracks.
Defend your Peace and Sanity from pantry moths today
Eliminate pantry moths with ease using Dr. Killigan's Premium Pantry Moth Traps. These traps have been expertly designed to stop the reproduction cycle of Indian meal moths, almond moths, Mediterranean flour moths and other food moths—and eradicate the infestation.
With a pioneering approach to non-toxic moth control, Dr. Killigan's solutions have been rigorously tested and proven to be highly effective, with consistently higher catch rates than imitations and other brands. This is why more than 250,000 customers trust and rely on Dr. Killigan to eliminate pantry moths for good.
Dr. Killigan's Premium Pantry Moth Traps feature powerful female pheromones that attract these moths*:
Indian meal moth

, also called the

Indianmeal moth

,

pantry moth

,

weevil moth

,

flour moth

,

grain moth

and

food moth

(

Plodia interpunctella

)

Almond moth

, also called the

tropical warehouse moth

(

Cadra cautella

)

Raisin moth

(

Cadra figulilella

)

Mediterranean flour moth

, also called the

mill moth

(

Ephestia kuehniella

)
*Note: While these traps are not for use against clothes moths, Dr. Killigan's Premium Clothing Moth Traps can help you solve a clothes moth problem.
Dr. Killigan's top-of-the-line pantry moth traps are guaranteed to eliminate adult male moths and stop their reproduction process, preventing the females from laying eggs that hatch into food-destroying larvae.
Furthermore, you can use Dr. Killigan's Premium Pantry Moth Traps to detect signs of these moths and prevent a full-scale infestation. Place these traps in your pantry, on shelves, or in other areas around the house for an front-line defense against moths whose larvae love your dried goods as much as you do.
Dr. Killigan's Promise
We provide the most effective, non-toxic pest control solutions sold online. If you're not totally satisfied, we'll either replace your product or offer a refund.
100% Guaranteed. No risk to you.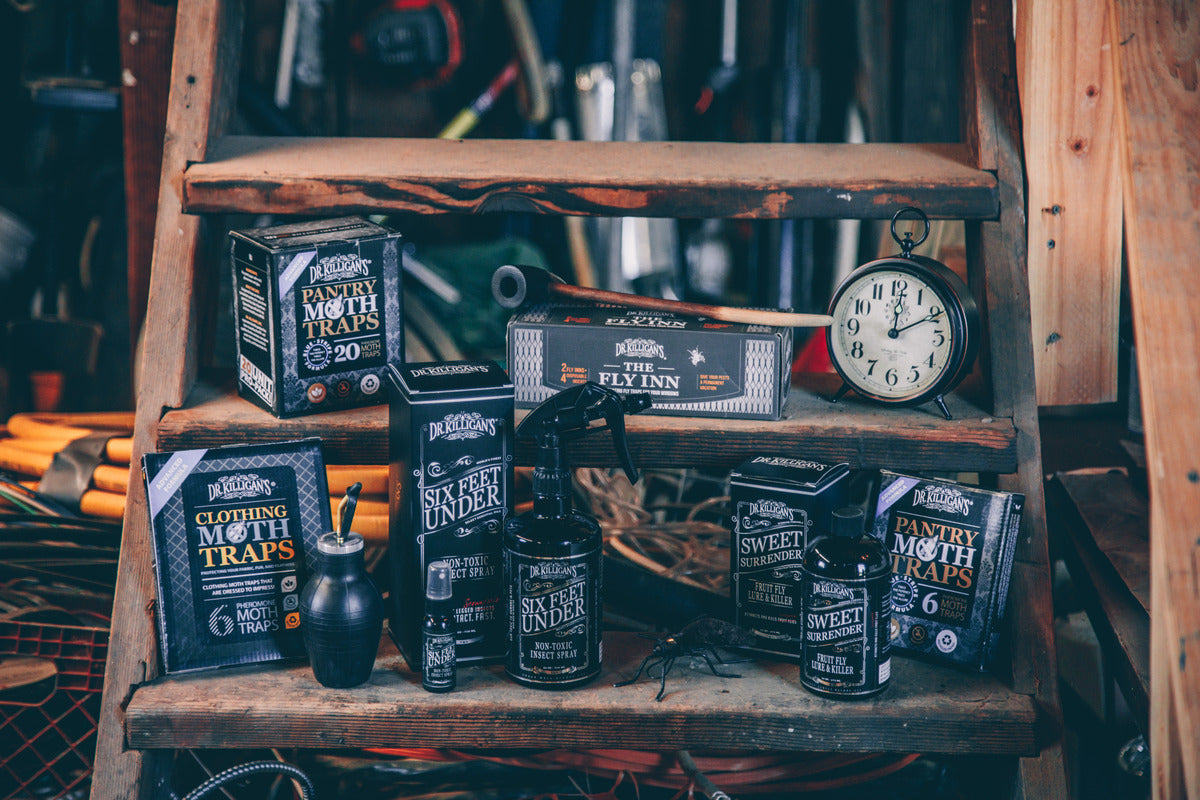 The Bottom Line:
This Is A Killer Product. 

Regardless of the pesky invaders trying to destroy the peace in your home, our products remove them quickly and effectively so you don't have to.
Restore The Peace And Take Back Your Domain! 
Frequently Asked Questions
I have my trap out. The moths fly in and out of it, but don't get stuck. What am I missing?

There is a protective layer of wax-like paper over the glue. Once you remove it, the glue will be exposed and the trap will have its maximum effect. See the instructions on the back of the box for more instructions.
Will the pantry moth traps work in my closet for clothing moths?

No. Different moths are attracted to different pheromones. Pantry moth traps work specifically on moths attracted to food. Verify that your moths are Indian Meal Moths (Plodia Interpunctella). These are the most common pantry moths. The two most common clothing moths are the web-spinning clothes moth (Tineola Bisselliella) or the case-making clothes moth (Tinea Pellionella).
I touched the glue on the trap. How do I get it off my skin?

The glue is non-toxic and not harmful, but you do want to avoid contact with it because it is very sticky. If it gets on your skin, gently rub it with vegetable oil and then wash with soap and water. Repeat if necessary.
My traps have lots of moths, but I still see them flying around. What else can I do?

Placing moth traps in your kitchen, pantry, and cupboards will stop the mating process by trapping males. In order to eliminate the overall problem, (females and juveniles included), it is critical to find any contaminated food sources. Look inside plastic bags, cereal boxes, and in the corners of your pantry and cupboards. Look for small globs of webbing with tiny black dots of feces. Remove any contaminated food sources immediately, and dispose of them in a sealed bag in your outdoor trash receptacle. Then clean all areas of your kitchen, pantry, and cupboards with a simple cleaning mixture of vinegar and water.
My traps are out, but they don't seem to be catching many moths. What should I do?

First, ensure that the protective layer is removed from the glue. Next, change the location of your traps to find the 'sweet spot'. Due to varying airflow in a home, changing the location of your traps to help maximize its trapping efficiency is highly recommended.
How long do these traps last? When should I replace them?

The pheromone attractant is effective for three months once they have been removed from the foil wrapper. After that, they start to lose potency. Dispose of them sooner if they are full of moths. Unopened, these traps will keep their potency for three years after the manufacturer date.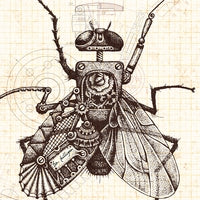 Have other questions?
Reach out to us through chat, email or phone!