Ah, fruit flies. These minuscule marauders may seem harmless, but they're actually covert agents of disease, spreading harmful bacteria like E. coli, salmonella and listeria right in your home. No one wants to eat dinner while swarms of these disease-spreading invaders hover nearby. Plus, the mental toll of knowing these little pests are contaminating your space adds another layer of discomfort to the equation.
That's where Dr. Killigan's Sweet Surrender® Fruit Fly Trap comes in. This scientifically-proven, non-toxic trap lures fruit flies into an inescapable chamber, eradicating them without any hazardous chemicals. It's a safe, effective solution that helps you reclaim the sanctity of your home and safeguards your health.
A trap that ensures fruit flies are sleepin' with the fishes
At Dr. Killigan's, we've crafted more than just another fruit fly trap. We've engineered a patent-pending design with vent lines calibrated to perfection, allowing just the right amount of aroma to escape. These lines serve as pathways, directing fruit flies to their ultimate destination. Even the entrance holes at the end of each vent line are meticulously sized to be inviting only to our targeted pests. In short, it's a trap engineered for efficiency.
After the fruit flies are guided by our precision vent lines, they encounter the pièce de résistance: our proprietary blend of vinegar, sucrose and citrus. This handcrafted formula is not just intoxicating to fruit flies; it's irresistible. Once they get a whiff, there's no turning back. They are lured into the trap, ensnared by the aroma and quickly meet their demise. The end result? A home free from disease-spreading invaders, and a sigh of relief from you, the now-satisfied homeowner.
Your ultimate shield against fruit flies
Sweet Surrender distinguishes itself with a seamless blend of functionality and ease-of-use. This reusable trap offers the option of our Sweet Surrender Fruit Fly Trap Refill Liquid, liberating you from the cycle of constantly buying disposable traps. Opt for Sweet Surrender and you're making a lasting investment against a recurrent problem that plagues households all too frequently.
Confidence is woven into the very fabric of the Sweet Surrender Fruit Fly Trap, which is why it comes stamped with Dr. Killigan's 100% Satisfaction Guarantee. If the trap falls short of your expectations for any reason, you're faced with a straightforward choice—either a no-hassle replacement or a complete refund. 
With Dr. Killigan's Sweet Surrender Fruit Fly Trap standing guard, your confidence will be restored, your home guarded, your produce protected and your peace secured.
Dr. Killigan's Promise
We provide the most effective, non-toxic pest control solutions sold online. If you're not totally satisfied, we'll either replace your product or offer a refund.
100% Guaranteed. No risk to you.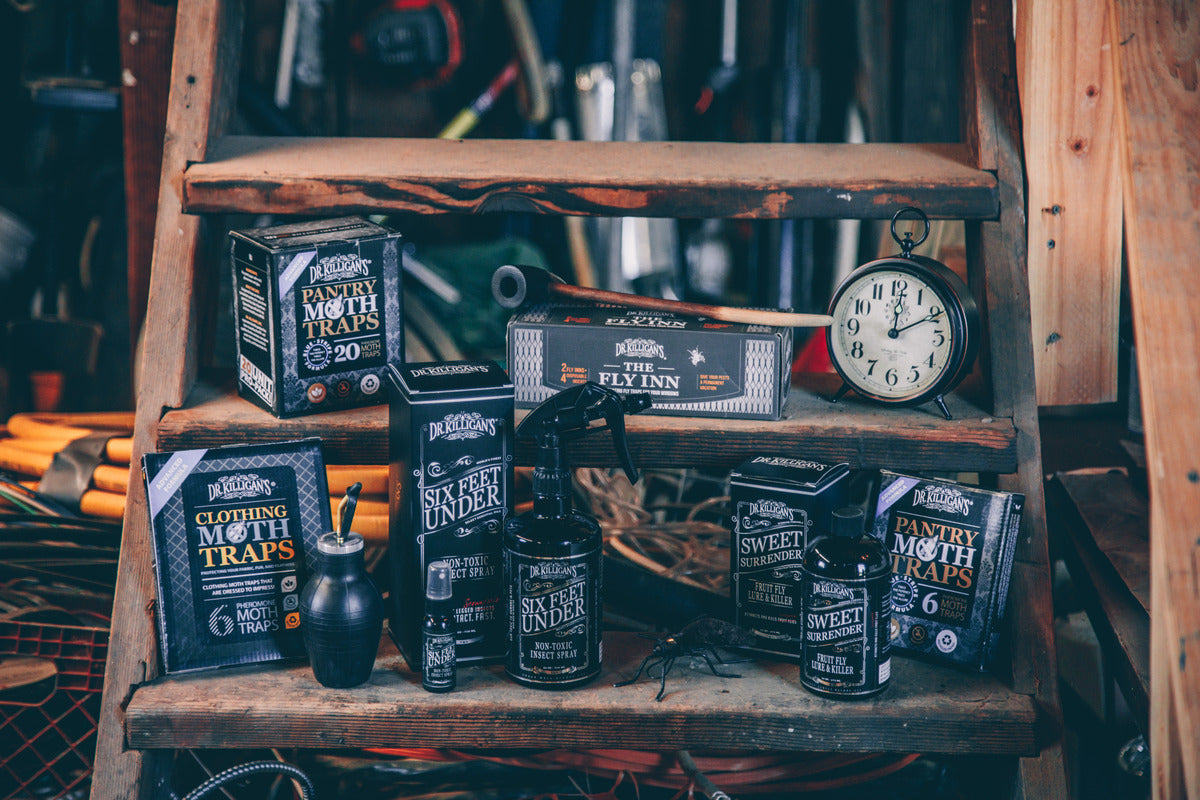 The Bottom Line:
This Is A Killer Product. 

Regardless of the pesky invaders trying to destroy the peace in your home, our products remove them quickly and effectively so you don't have to.
Restore The Peace And Take Back Your Domain! 
Frequently Asked Questions
How long does the Sweet Surrender formula last?

The Sweet Surrender formula will last up to 2 years, if stored properly. We recommend storing in the original, tightly closed container in a cool, dark place.
What is the best location to place the Fruit Fly Trap?

Although the Sweet Surrender Fruit Fly Tap will perform well next to your fruit, the trap placed on a windowsill can sometimes outperform the attractant placed next to a bowl of fruit. If you are not experiencing positive results, experiment with different locations in your kitchen.

What are some additional measures I can take to prevent fruit flies?

We recommend taking out your trash, tossing old fruit and vegetables, discarding empty wine and beer containers, and cleaning your kitchen area regularly. Check inconspicuous places where food debris and spillage may occur. One example would be under your appliances such as your fridge or stove.
How long will a single 2 oz bottle of Sweet Surrender last in the Fruit Fly Trap?

It will last up to 6 weeks at a time. Various factors such as heat, air flow and light exposure can affect the longevity of Sweet Surrender.
Is the Fruit Fly Trap reusable?

Yes, the Fruit Fly Trap can be reused. We sell Sweet Surrender in a 16 oz container as a refill option.
Will the Fruit Fly Trap attract gnats and drain flies?

Sweet Surrender is not intended to catch drain flies or gnats, only the fruit fly (drosophila melanogaster). Other names for the fruit fly include the vinegar fly or pomace fly. Helpful hints in identifying are: Fruit flies have rounded bodies compared to gnats. Gnats have a similar body style to mosquitos with long bodies and dangly legs. Fruit flies are brown in appearance whereas gnats are black in appearance. Drain flies have fuzz-like bodies and can be compared to the appearance of moths.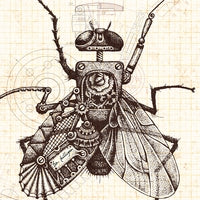 Have other questions?
Reach out to us through chat, email or phone!