SIX FEET UNDER
"It works. It actually works. Praise God. I cannot tell you how ecstatic and relieved I am to finally have a non-toxic insect spray THAT WORKS. Thank you thank you thank you!!"

— Carine, Verified Customer

SWEET SURRENDER
"Thank you, Dr. Killigan's! Ya'll know how much I depend on you."

— Lynn, Verified Customer

PREMIUM PANTRY MOTH TRAPS
"They do a FANTASTIC job of keeping the moth population down in our home, as well as our 501(c) 3 non-profit pet bird rescue! THANKS for a great product!"

— Marie, Verified Customer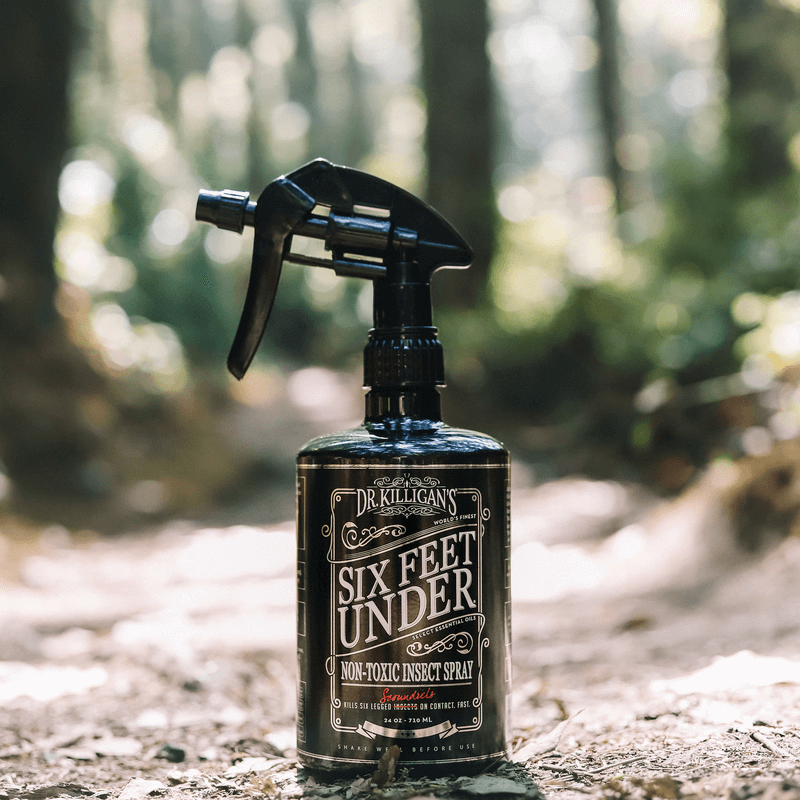 Six Feet Under
The best non-toxic insect killer spray on the market, Dr. Killigan's Six Feet Under is an expertly crafted blend of select essential oils designed to eliminate bugs. While it is safe for humans and pets when used as directed, it's deadly for destructive insects. Six Feet Under is guaranteed to keep those six-legged culprits pushing daisies.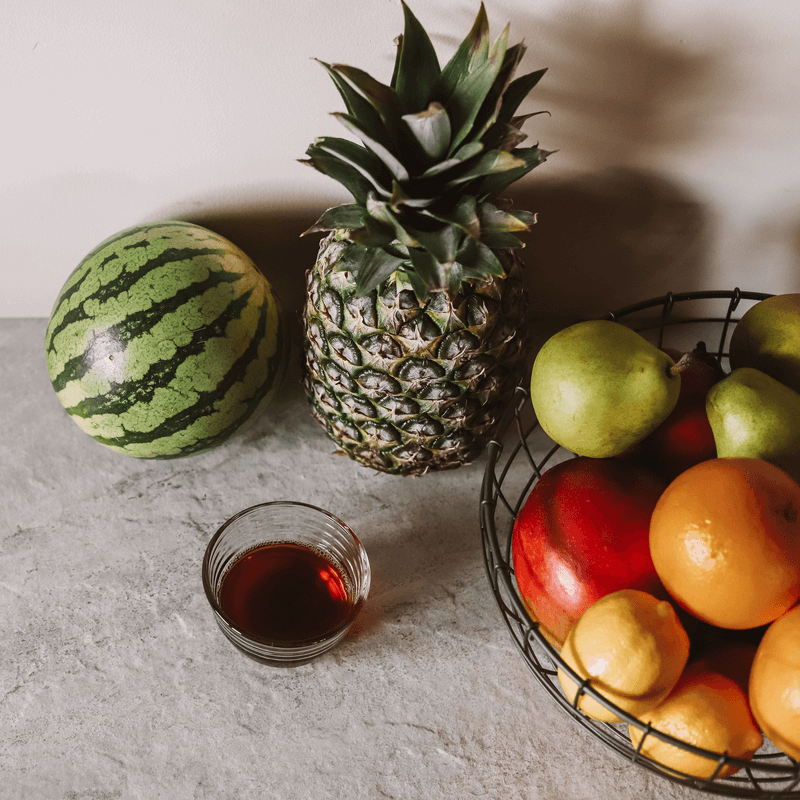 Sweet Surrender
Our most powerful protector of fresh produce, Dr. Killigan's Sweet Surrender is a scientifically formulated and proven fruit fly attractant and killer. Developed and tested in our kitchen for your kitchen, Sweet Surrender is completely safe and non-toxic for humans and pets when used as directed, but is a truly noxious nectar for fruit flies. One dose will have them sleeping with the fishes. See what this powerful, non-toxic guardian can do for your kitchen.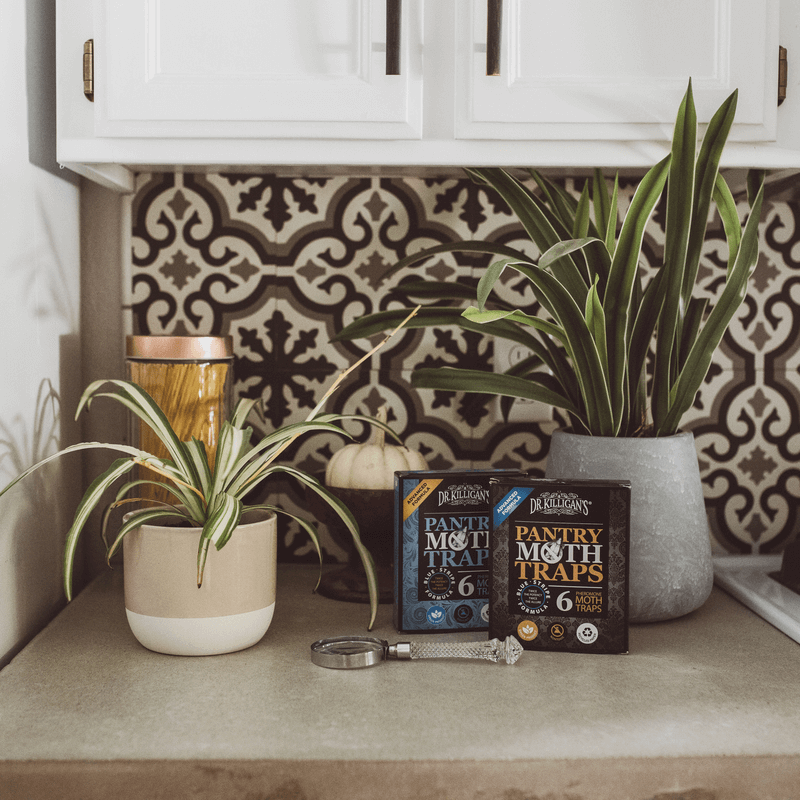 Premium Pantry Moth Traps
Dr. Killigan's Premium Pantry Moth Traps are the perfect solution to eliminate common pantry moths for good. Using only the highest quality pheromone attractants—including Dr. Killigan's scientifically backed Blue Stripe Formula—along with the stickiest glue, this recipe is designed to not only attract and kill moths but also end their reproduction cycle.
"There are times when nature is to be revered.
And there are times it is to be restrained."
Frequently Asked Questions
Does Six Feet Under work as a preventive measure or repellent?

Six Feet Under spray is a "kill on contact" solution for an array of bugs—including cockroaches, mosquitoes, moths, flies, earwigs and silverfish. It is not meant for preventing insects like a repellent. Our most recent upgraded formula does have a residual effect that will let the potency linger on the sprayed surface.
How can I best use Sweet Surrender?

Fruit Flies are also attracted to light, and to a lesser degree, heat. Experiment with different locations in your kitchen. A jar of Sweet Surrender placed on a windowsill can sometimes outperform the attractant being placed just next to the bowl of fruit. Our formula is reusable for 3-4 weeks at a time.
Will Sweet Surrender attract and kill drain Flies and gnats as well?

Our Sweet Surrender is not intended to catch drain flies or gnats but the fruit fly (drosophila melanogaster). Other names include the vinegar fly or pomace fly.. Helpful hints in identifying are: Fruit flies have rounded bodies compared to gnats. Gnats have a similar body style to mosquitos with long bodies and dangly legs. Fruit flies are brown in appearance whereas gnats are black in appearance. Drain flies have fuzz-like bodies and can be compared to the appearance of moths.
How can I best utilize these products together?

Place the Sweet Surrender lure in a jar near any produce in the kitchen. Use Six Feet Under to wipe down any areas you may see moth eggs and larvae. You can also use it to instantly kill multiple flies on the mist setting. With these products, you have an arsenal ready to slay any bugs that come your way.
How often should I replace the moth traps?

The pheromone attractant is effective for three months once they have been removed from the foil wrapper. After that, they start to lose potency. Dispose of them sooner if they are full of moths. Unopened, these traps will keep their potency for three years after the manufacturer date that is located on the top of the box.
How do I identify which moth I have?

Included in this bundle are our world-famous Pantry Moth Traps. To make sure you are fully prepared in your battle against pantry moths, here are a few quick identifiers to assist you in determining what kind of moth you may have and where to place the traps:

Pantry Moth:

-Often found flying in zigzag lines in kitchens and other rooms of the house.

-Their wings are pale gray and the front wing is reddish-brown and coppery on the outer parts.

-Their webbing is found along the corners of packages or on the product itself with an unpleasant odor or sticky secretion that causes grains to clump together.

-We recommend placing them in a web-like formation. This means placing the traps in different levels near the source of the infestation: One high, one low, and one somewhere in the middle.
Are these products safe to use around my home?

All of our products in this bundle are completely non-toxic and are safe to use as directed around food, pets and children.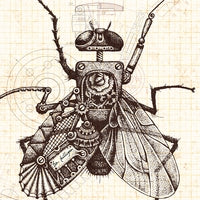 Have other questions?
Reach out to us through chat, email or phone!