PREMIUM CLOTHING MOTH TRAPS
"These are the best clothing moth traps we've used, and we've tried a few. They are very effective and trapped numerous moths. We've not seen any airborne moths since starting to use these traps."

—Mark F., Verified Customer
CEDAR PLANKS
So far, so great with these cedar plank friends. I especially appreciated the information detailing how to use these in tandem with the moth traps, which I already love. While it's only been a little while, I feel like I have seen less winged beasties near my clothes (and in the aforementioned traps), which is a great sign. The hooks were super easy to install and look great in my closet. I remain a big fan of your company and your products!

— Jessica H., Verified Customer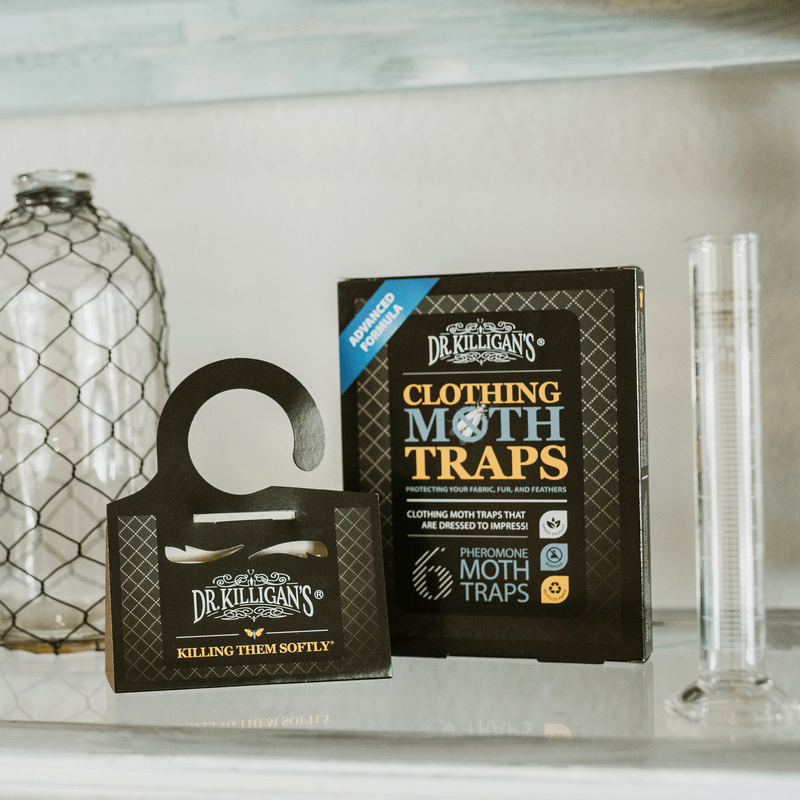 Premium Clothing Moth Traps
The only holes that belong in your clothes are the ones that come in your designer jeans. Dr. Killigan's Premium Clothing Moth Traps are your essential first line of defense, protecting your fabrics, wool, fur, and feathers with no harsh chemicals or insecticides. Using Dr. Killigan's incredibly potent DOUBLE pheromone formula, along with his world famous glue, these traps target the two most loathsome clothes moths plaguing closets around the globe.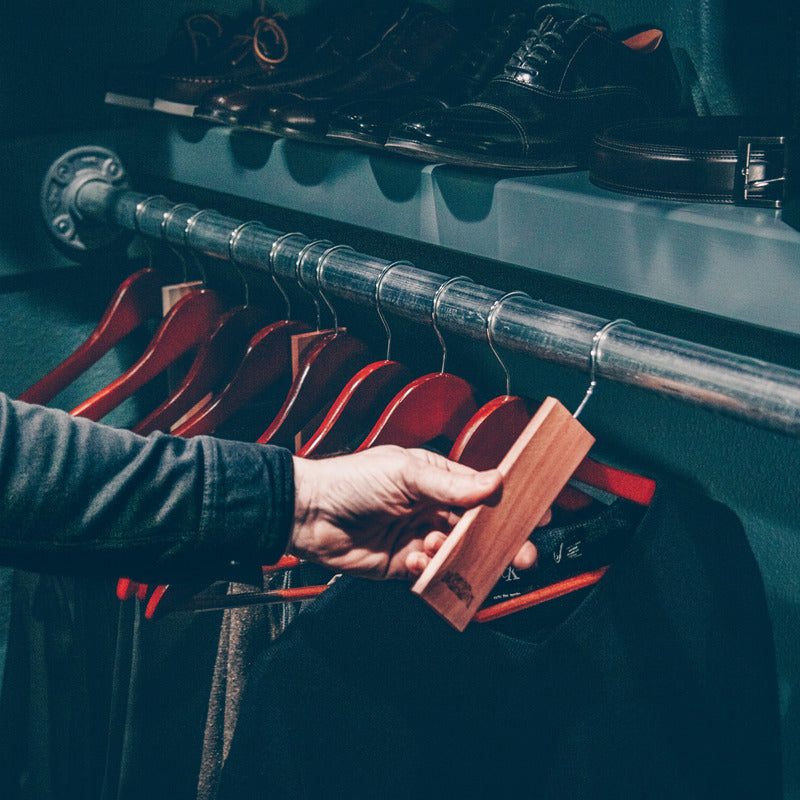 Cedar Planks
Clothing moths love your favorite fabrics as much as you do. Keep your clothes, blankets, carpets and more hole-free with Dr. Killigan's Cedar Planks, delivering the power of Mother Nature's most potent moth repellent with sustainably sourced, 100% Eastern Red Cedar. In closets, drawers, suitcases and everywhere in between, this preventative solution deters all types of clothing moths, and defends you—including your peace and sanity—from future infestations. Simply put, destructive moths want no business with your belongings when they're protected by Dr. Killigan's cedar hanging blocks.
Frequently Asked Questions
HOW DO I KNOW IF I HAVE CLOTHING MOTHS?

Clothing moths are seldom seen because they avoid light. They prefer dark, undisturbed areas such as closets, basements, and attics. The common identifiers for clothing moths in your home include irregular holes in natural fiber clothing, silken larvae tubes or patches of webbing on clothing, or white eggs that are just visible to the naked eye.
MY TRAPS HAVEN'T CAUGHT ANY MOTHS. WHAT DO I DO?

First, make sure you have removed the protective sheet from the glue. Next, be sure to discard particularly infested items and remove them from the closet. Thoroughly clean the clothes you do keep, and clean your closet by vacuuming and wiping down with a simple cleaning solution. Finally, make sure you hang one trap high on a closet pole and another one down low on the ground for maximum efficiency. If the traps are still not working for you after that, there is a high likelihood that you are dealing with a different species of moth than the two most common clothing moths.
DO DR. KILLIGAN'S CEDAR PLANKS KILL MOTHS?

Cedar Planks do not kill moths but rather repel them. The oil from the wood gives off an aroma that moths do not like. The Cedar Planks prevent the adult moths from landing on your clothing and using the natural fibers for nests and a food source.
ARE THE PLANKS 100% CEDARWOOD?

Yes, Dr. Killigan's Cedar Planks are made with 100% Eastern Red Cedar.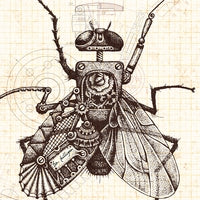 Have other questions?
Reach out to us through chat, email or phone!