Flimsy plastic fly swatters are a thing of the past!
Your 4th of July BBQ won't be complete without this!
Flimsy plastic fly swatters are ugly, fragile, and a thing of the past. I was always embarrassed to bring mine out when I had guests, and I couldn't find a better solution, so I designed my own.
Introducing Dr. Killigan's Leather Fly Swatter...THE classy fly-swatting solution to end irritating, buzzing insects that have invaded your domain. This hyper-effective, heavy duty swatter combines function, form and finesse so you can swat with confidence.
Inspired by the fishing pole and horse crop industries, I've combined a fiberglass core shaft for ergonomics and durability, a leather grip for unparalleled comfort, a dual-sided leather flapper that provides effective smack down power while being easy to clean, a length of 23" to reach heights never before dreamed of, and a woven shaft with chrome accents for bling and class. I even included a flyswatter hanger so you can put it away wherever you want.
This swatter is flexible enough for the "soft kill," yet firm enough for the more "aggressive kill." (That's not something you can say about a wire fly swatter. They bend backwards with the hard swing, causing momentum loss, resulting in a miss). NOTE: If you're able to break this swatter by normal use of bug swatting, please contact us. We want to hear more about your strength and prowess. 
Why the leather fly swatter? I love to make the mundane and ordinary, interesting and jazzy because interesting and jazzy are just better. I predict that once your friends hear about your new swatter, that they will want to come to your place for the neighborhood barbecue… just to use your (jazzy) Dr. Killigan's Fly Swatter. 
Designed to be "The Last Insect Swatter You Will Ever Need," Dr. Killigan's Leather Fly Swatter is durable and truly one of a kind.
Supply is limited (and they are going fast).  Get your Limited Edition Leather Fly Swatter From Dr. Killigan's and restore your sanity today.
Get rid of flies in style!
—Dr. Killigan
Dr. Killigan's Promise:
We provide the most effective, non-toxic pest control solutions sold online. If you're not totally satisfied, we'll either replace your product or offer a return.
100% Guaranteed. No risk to you.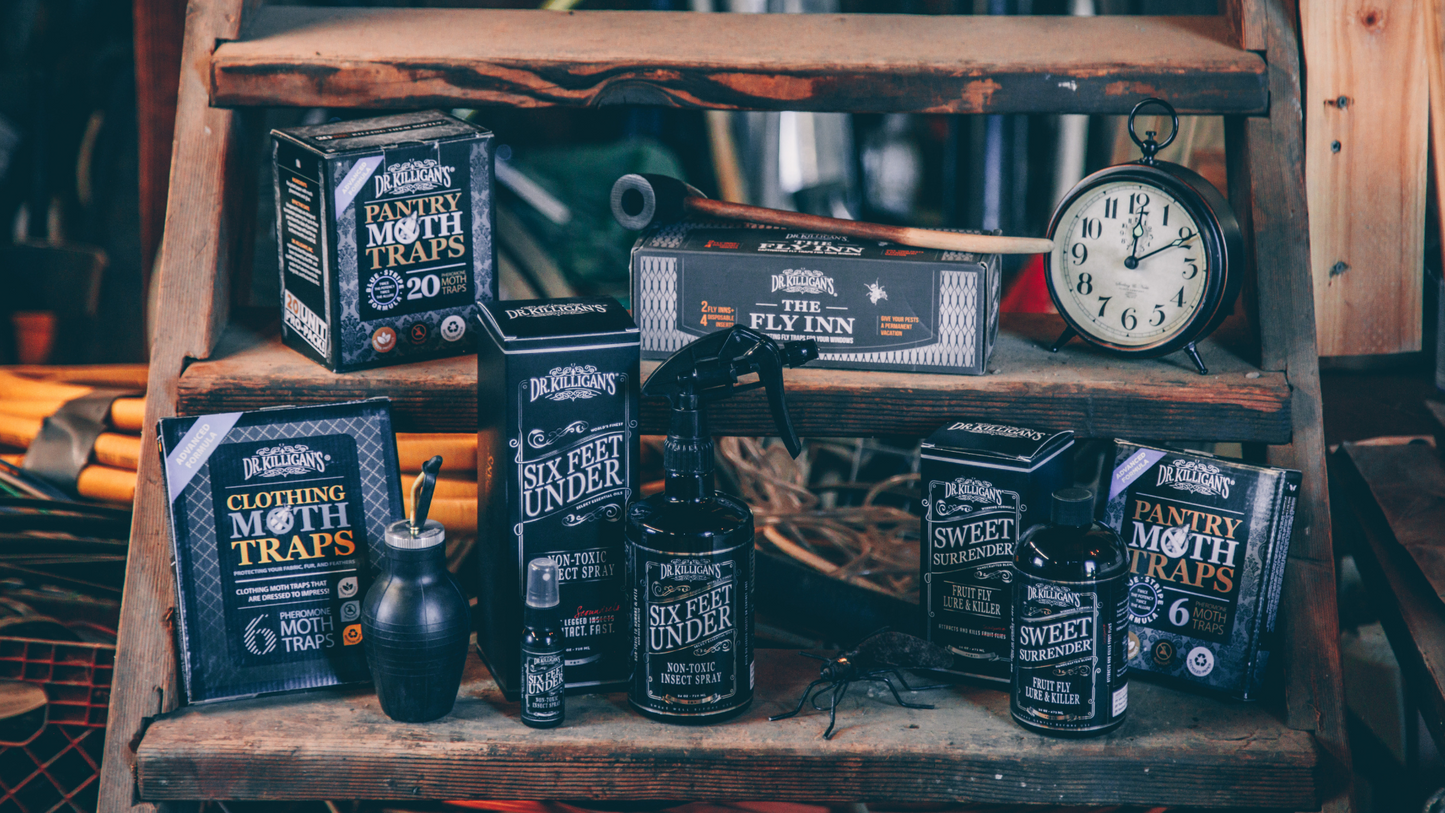 The Bottom Line:
This Is A Killer Product. 

Regardless of the pesky invaders trying to destroy the peace in your home, our products remove them quickly and effectively so you don't have to.
Restore The Peace And Take Back Your Domain! 
Frequently Asked Questions
How easy is it to clean the fly swatter?

One of the great reasons to love this Fly Swatter so much is just how easy it is to clean. All you have to do is wipe it off with a damp rag and voila, you're done! We have tested this extensively without any damage to the swatter. Happy Swatting!
What makes this Fly Swatter so special?

We understand this swatter will turn heads, but it is also the very best fly swatter you will ever own - I promise! With its sturdy leather grip, fiberglass core shaft, chrome finish, and unparalleled durability, you'll soon be smashing flies in style.
Can I hang up the Fly Swatter on any type of wall?

You are welcome to hang up the Fly Swatter on any wall. However the hardware includes screws so we suggest putting it up on a wall that you wont mind drilling some fancy holes into.
What happens if it breaks?

If your Fly Swatter breaks at the connection point, it is most likely a simple solution of screwing them back together. However, all of our products come with a 100% satisfaction guarantee and we will be happy to send you a replacement.
What is the most efficient method of fly killing?

The Samurai Stance: Imagine you are a katana sword master who has trained their whole life for this moment. Wait till the last second and STRIKE before the fly even knows what's coming!
Can I use it for other bugs?

Absolutely! Have fun a-swattin!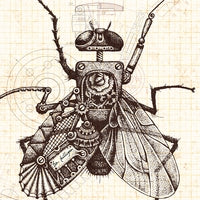 Have other questions?
Reach out to us through chat, email or phone!