SIX FEET UNDER
"It works. It actually works. Praise God. I cannot tell you how ecstatic and relieved I am to finally have a non-toxic insect spray THAT WORKS. Thank you thank you thank you!!"

— Carine, Verified Customer

SWEET SURRENDER
"Works like a dream. I put 2 0z of Sweet Surrender in a small dish hidden among the plants in my kitchen window. Not only does it catch the fruit flies; it also seems to catch those little gnats that come in on some plants. Very easy to use and replenish weekly. "

— Laura, Verified Customer

THE FLY INN
"Besides actually looking classy, they actually work! I didn't realize how many flies I had buzzing around my house until they started accumulating in the traps."

— Jenna, Verified Customer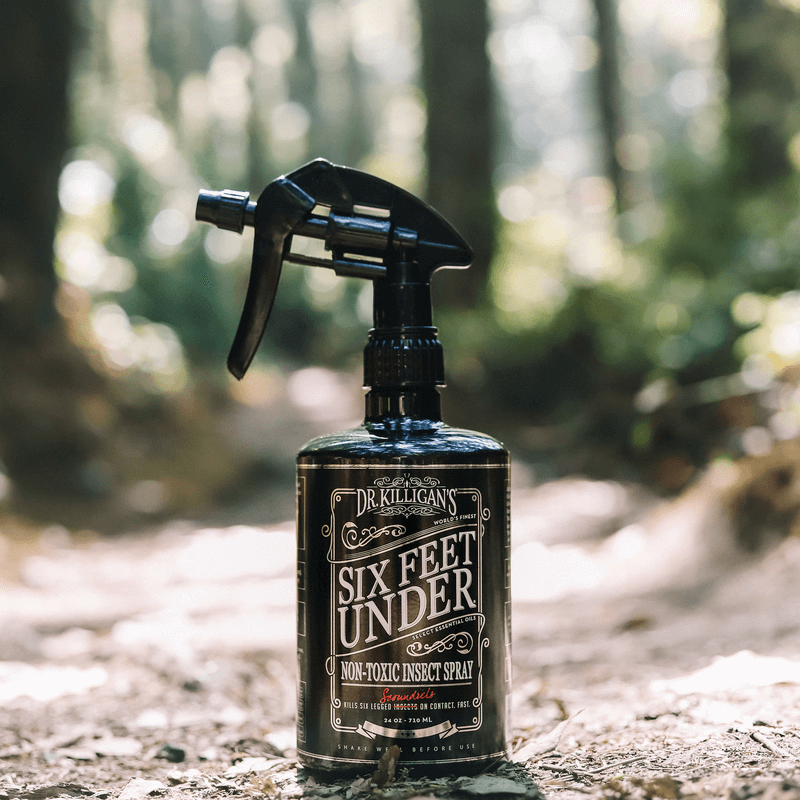 Six Feet Under
The best non-toxic insect killer spray on the market, Dr. Killigan's Six Feet Under is an expertly crafted blend of select essential oils designed to eliminate bugs. While it is safe for humans and pets when used as directed, it's deadly for destructive insects. Six Feet Under is guaranteed to keep those six-legged culprits pushing daisies.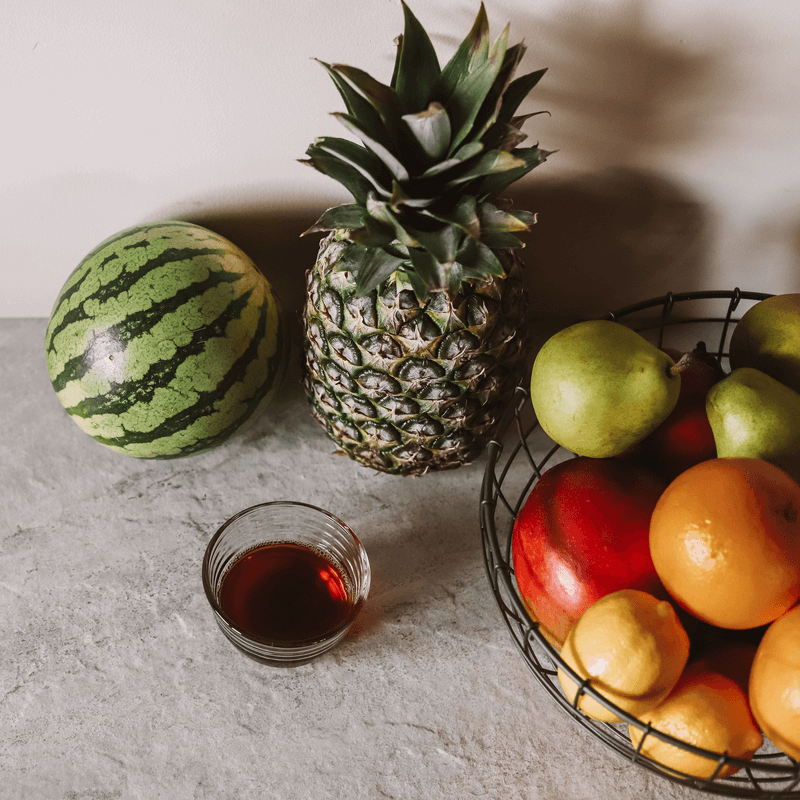 Sweet Surrender
Our most powerful protector of fresh produce, Dr. Killigan's Sweet Surrender is a scientifically formulated and proven fruit fly attractant and killer. Developed and tested in our kitchen for your kitchen, Sweet Surrender is completely safe and non-toxic for humans and pets when used as directed, but is a truly noxious nectar for fruit flies. One dose will have them sleeping with the fishes. See what this powerful, non-toxic guardian can do for your kitchen.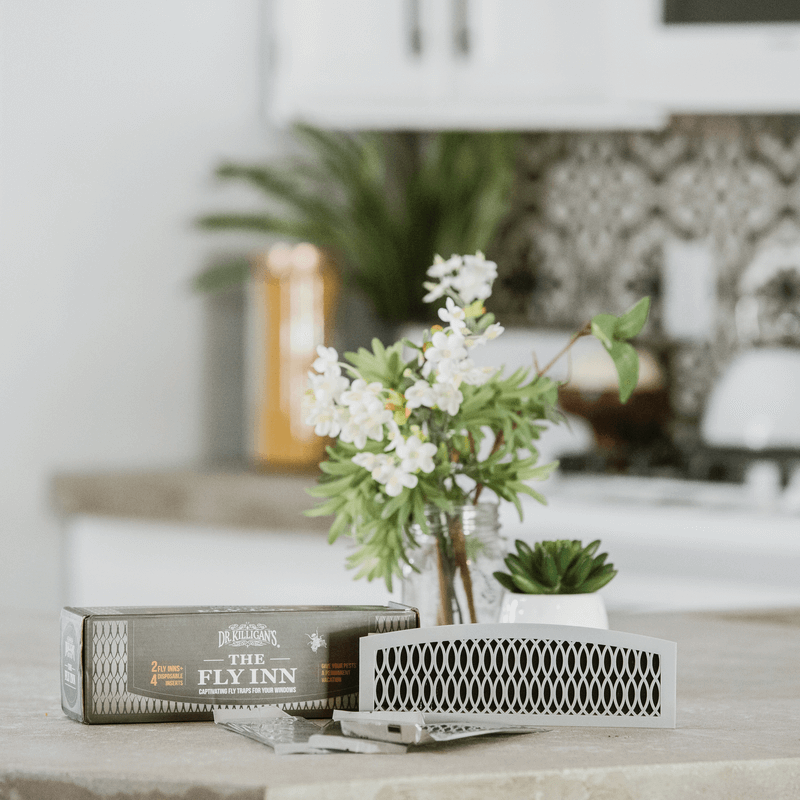 The Fly Inn
Give insects a permanent vacation with The Fly Inn from Dr. Killigan—a captivating trap for your windows. Simply wet the suction cups on the back of the trap and secure it to any window where flying insects are drawn to light and spend plenty of time. Effortlessly stop them in their tracks—and avoid the eye-sore of dead bugs.
Frequently Asked Questions
Does Six Feet Under work as a preventive measure or repellent?

Six Feet Under spray is a "kill on contact" solution for an array of bugs—including cockroaches, mosquitoes, moths, flies, earwigs and silverfish. It is not meant for preventing insects like a repellent. Our most recent upgraded formula does have a residual effect that will let the potency linger on the sprayed surface.
Where do I place The Fly Inn?

Proper trap placement is the key to your success. You want to capitalize on the fact that flies are attracted to light, by placing these traps on windows. These traps will not yield the results you desire with placement on other locations such as refrigerators, doors, or walls. These traps work best at the bottom edge of the glass because the top of the trap has the largest opening for insects to enter. Clean the glass so that the plastic housing suction cups will stick well, wet the suction cups for max suction, and adhere to windows. Then place the sticky trap insert inside the housing. Choose windows that seem to be high traffic or "popular hangouts" for bugs. There are usually at least two windows in a home that seem to attract bugs more than others. Place your traps on these windows. Proceed to catch flies and other bugs.
What kind of flying insects will be caught by The Fly Inn?

These work for flies, moths, and other insects that fly along or crawl on windows. The Fly Inn takes advantage of habits, (attraction to light and windows), instead of smells or other pheromone attractants. They catch bugs when you're not looking, but keep in mind that not all fly species are attracted to light.
How can I best use Sweet Surrender?

Fruit Flies are also attracted to light, and to a lesser degree, heat. Experiment with different locations in your kitchen. A jar of Sweet Surrender placed on a windowsill can sometimes outperform the attractant being placed just next to the bowl of fruit. Our formula is reusable for 3-4 weeks at a time.
Will Sweet Surrender attract and kill drain Flies and gnats as well?

Our Sweet Surrender is not intended to catch drain flies or gnats but the fruit fly (drosophila melanogaster). Other names include the vinegar fly or pomace fly.. Helpful hints in identifying are: Fruit flies have rounded bodies compared to gnats. Gnats have a similar body style to mosquitos with long bodies and dangly legs. Fruit flies are brown in appearance whereas gnats are black in appearance. Drain flies have fuzz-like bodies and can be compared to the appearance of moths.
How can I best utilize these products together?

To best utilize these products, place the Fly Inn on a well-lit window. Then place the Sweet Surrender lure in a jar near any produce in the kitchen. Use Six Feet Under to wipe down any areas you may see moth eggs and larvae. You can also use it to instantly kill multiple flies on the mist setting. With these products, you have an arsenal ready to slay any bugs that come your way.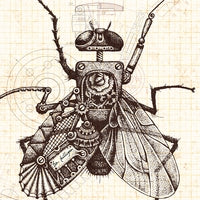 Have other questions?
Reach out to us through chat, email or phone!