Formulated in our kitchen for your kitchen!
Introducing our most powerful protector of produce. Formulated and tested in our kitchen for your kitchen, Sweet Surrender is completely safe and non-toxic for humans and pets when used as directed, but is a truly noxious nectar for fruit flies.
Protect your peace, time, and produce with this cunning elixir guaranteed to solve all fruit fly afflictions.
One bottle provides enough formula for eight uses.
You Really Can Have Your Fruit and Eat it Too
You should never have to choose between the effectiveness of a product and the health of you and your loved ones. With Sweet Surrender Fruit Fly Lure and Killer, you don't have to choose; you can have it all. Sweet Surrender is the proven most effective fruit fly attractant and killer on the market—AND it is completely non-toxic to humans and pets when used as directed.
Feel at Home in Your Own Home
Insects are entitled—they waltz in, unpack their bags, put their feet up, and eat your food like they own the place. The disgust of finding these creatures laying eggs in your fruit can repel you from your own kitchen and can persuade you to feel that you are the unwelcome visitor. But this is your home. 
With Sweet Surrender Fruit Fly Lure and Killer standing guard, your confidence will be restored, your home guarded, your investments protected, and your peace secured. 
Dr. Killigan's Promise
We provide the most effective, non-toxic pest control solutions sold online. If you're not totally satisfied, we'll either replace your product or offer a refund.
100% Guaranteed. No risk to you.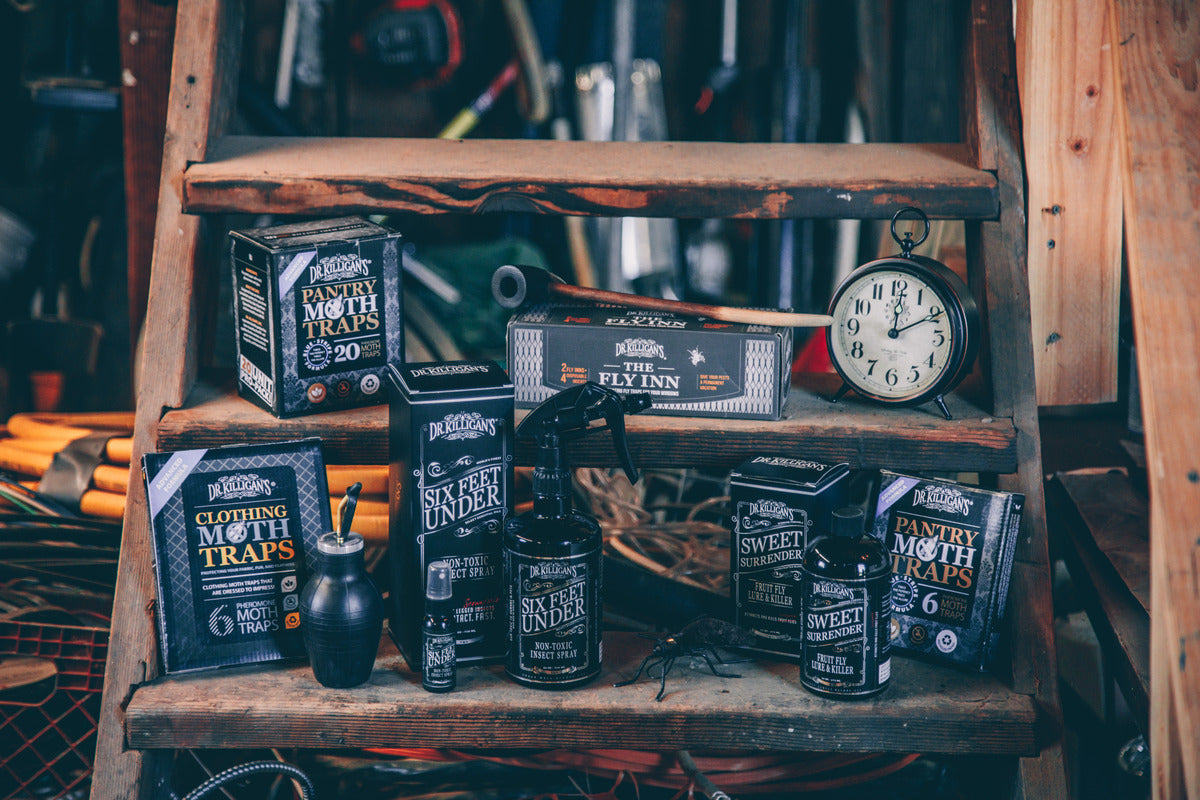 The Bottom Line:
This Is A Killer Product. 

Regardless of the pesky invaders trying to destroy the peace in your home, our products remove them quickly and effectively so you don't have to.
Restore The Peace And Take Back Your Domain! 
Frequently Asked Questions
What is the lifespan of Sweet Surrender?

Our formula is reusable for 3-4 weeks at a time. The product has a long shelf life due to its vinegar content. However, over time, air exposure reduces acidity as well as appearance and taste. Reduced acidity could decrease the effectiveness of Sweet Surrender.
What do I do if I consume the liquid?

This product is not recommended for consumption. Can cause nausea, vomiting or diarrhea as Sweet Surrender contains a small amount of Sodium Lauryl Sulfate (SLS). SLS is a soaplike compound that lathers easily, used chiefly in laundry detergents, cleaning products, and toiletries such as shower gel and shampoo.
What type of container should I put it in?

We recommend using a mason style jar. However, other cylindrical containers will work just fine. Make sure the container or jar can hold 4 oz. Our testing was performed using mason style jars. We look forward to adding a trap that coincides with our Sweet Surrender liquid. Check back for release dates or you are welcome to join our mailing list at http://drkilligans.com/pages/early-access.
What is the best location/placement?

Fruit Flies are also attracted to light, and to a lesser degree, heat. If you are not experiencing positive results, experiment with different locations in your kitchen. A jar of Sweet Surrender placed on a windowsill can sometimes outperform the attractant being placed just next to the bowl of fruit.
Will it attract drain flies and gnats as well?

Our Sweet Surrender is not intended to catch drain flies or gnats but the fruit fly (drosophila melanogaster). Other names include the vinegar fly or pomace fly.. Helpful hints in identifying are: Fruit flies have rounded bodies compared to gnats. Gnats have a similar body style to mosquitos with long bodies and dangly legs. Fruit flies are brown in appearance whereas gnats are black in appearance. Drain flies have fuzz-like bodies and can be compared to the appearance of moths.
What is the lifespan of a fruit fly?

Depending on the conditions (temperature and captivity) the Fruit Flies lifespan can be 60-80 days. It takes around 10 days from egg to adult. The Fruit fly stages are embryo, larva, pupa, and adult. For additional information, you are welcome to click this link: https://www.ncbi.nlm.nih.gov/pmc/articles/PMC4876951/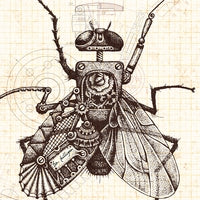 Have other questions?
Reach out to us through chat, email or phone!